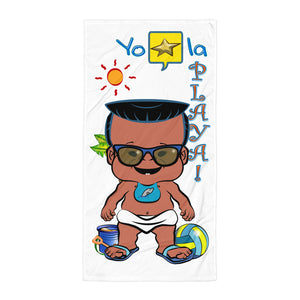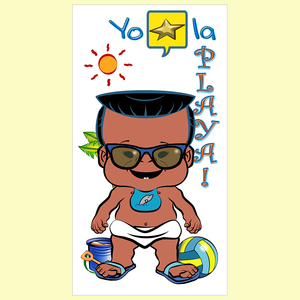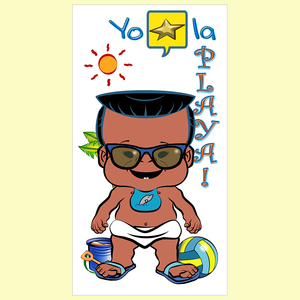 PBPZ0413_I Love the Beach!_boy_1_Spanish
.
¿No te encanta esa playa? Ahhh! ¡La arena, las olas! El surf! ¡Muestre su amor con esta toala fantástico! (La playera)

Don't you just love that beach? Ahhh! The sand, the waves! The surf! Show your love with this great towel! - en español.

Give your day in sand, ocean and sun a funky and fun edge! Wrap yourself up with this super soft and cozy beach towel.

• Available in one size: 30"x60"
• 52% cotton, 48% polyester
• Towel is manufactured in China. Printing is done in the USA.
• Printed on one side only
• The non-printed side is made of terry fabric, making the towel more water-absorbent.